Lost Vape offers you its brand new Grus kit associated with the Ultra Boost atomizer. Together, they reveal a number of advantages for your daily vape. With its dimensions of 142.1 x 40.5 x 30.5 mm for a weight of 215g, it is as imposing as powerful.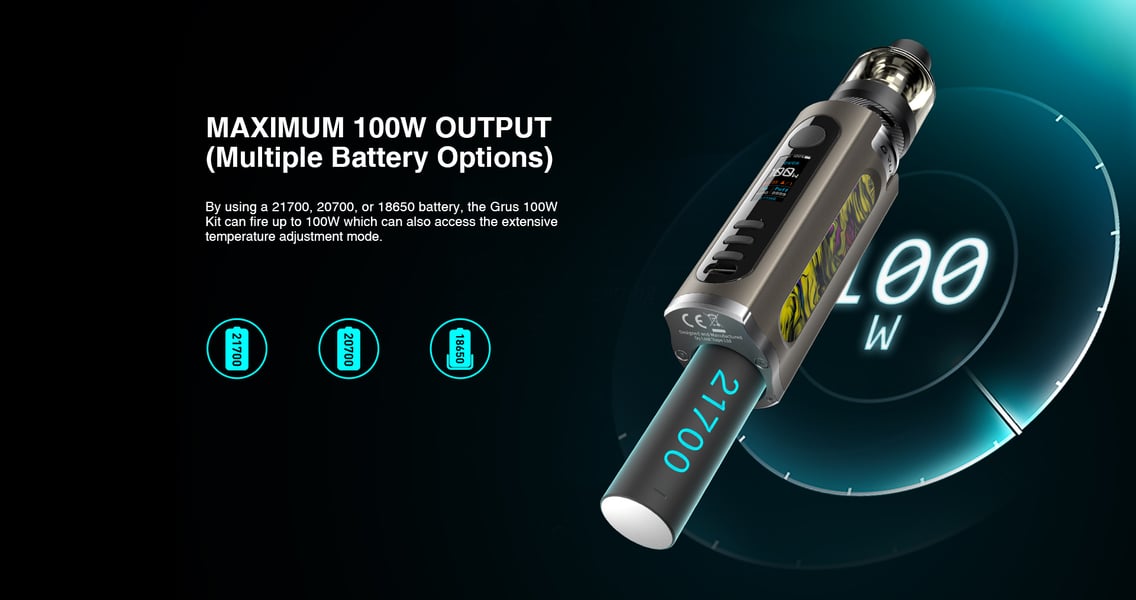 The Grus kit works with a battery that can be either 21700 or 20700 (not included). But in addition to these two models, the vapoteur also has the possibility of inserting a 18650 battery (not supplied) thanks to an adapter delivered with the kit. So, whatever the autonomy required, the vapoteur will be able to vapourize during a whole day with this type of battery. You can then recharge the battery with the USB type-C cable provided, but we recommend that you use a separate battery charger.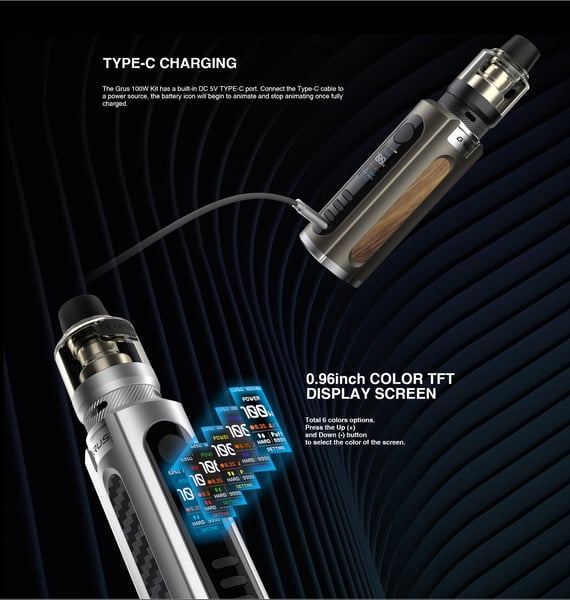 The kit also features a 0.96" colour TFT screen and two dimmer buttons to adjust its operation. It has VW modes up to 100W, and temperature control (SS, Ti, Ni) between 100 and 300°C to allow it to produce a vape perfectly suited to your tastes.
The associated Ultra Boost atomizer is equipped with a 5.5ml tank that can be filled from the side by removing its silicone cap.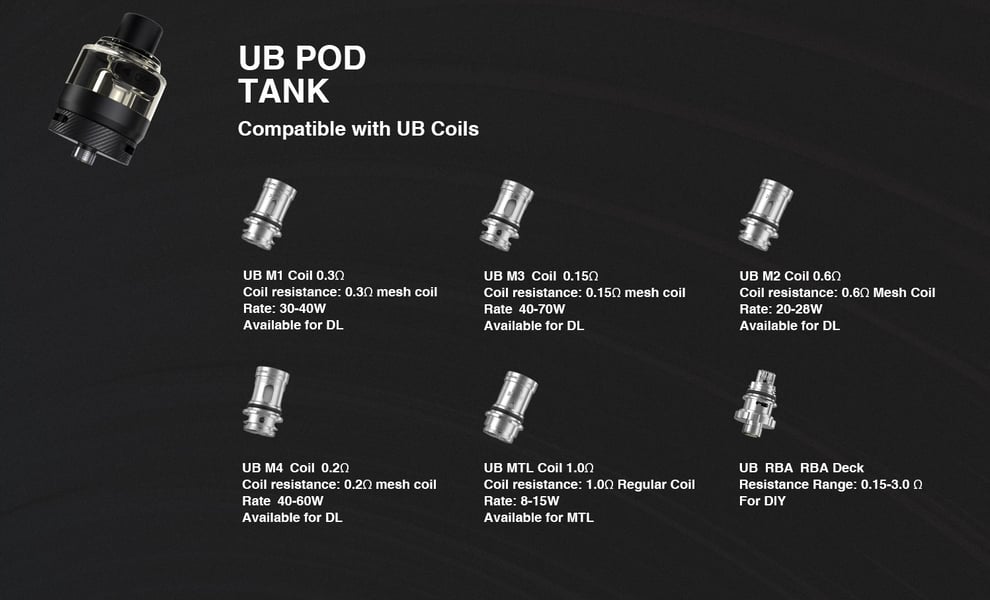 This atomizer works with all the Ultra Boost resistors from Lost Vape. Thus, it comes with an Ultra Boost M1 coil of 0.3ohm and an Ultra Boost M3 coil of 0.15ohm.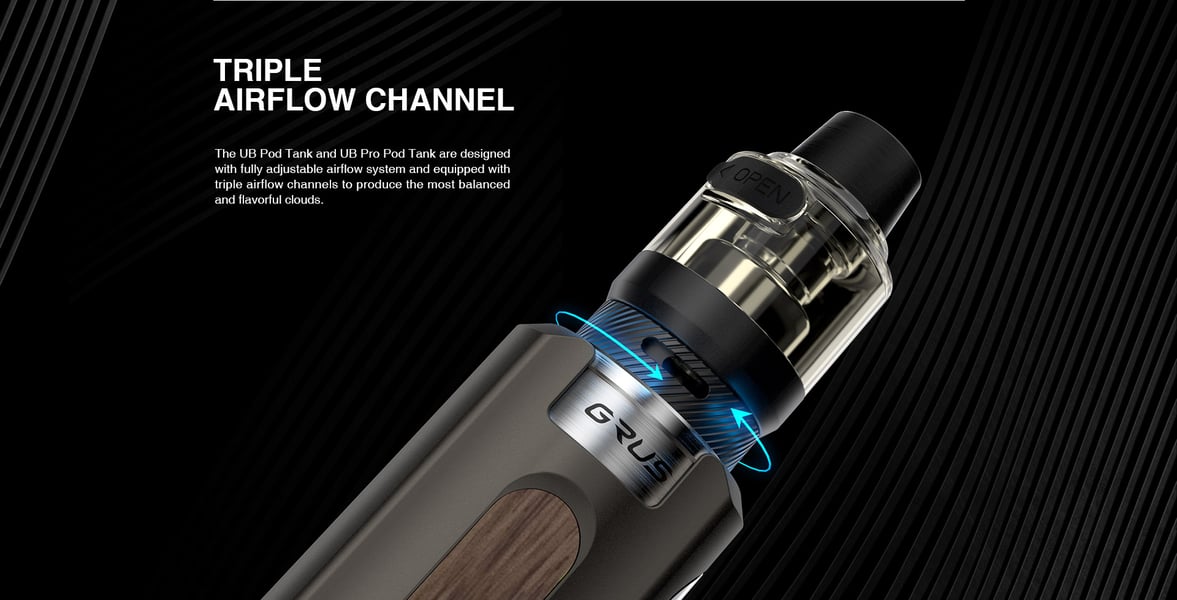 The great innovation of this atomizer is its triple adjustable airflow system designed to allow the user to perfectly adjust the draw of his electronic cigarette.
Specifications
Dimensions: 142.1 x 40.5 x 30.5 mm
Weight: 215g
Materials: Zinc alloy
Battery: 21700/20700/18650 (not included)
Charging via USB Type-C cable
Operating modes : VW / TC (SS, Ti, Ni)
Voltage range: 0.8-7V
Power range: 5-100W
Charging current: 0.3-30A
Temperature range: 200°F-600°F / 100°C-300°C
Resistance range: 0.1-5.0ohm
0.96" TFT colour display
Capacity: 5.5ml
Side filling
Compatible resistors: all Lost Vape Ultra Boost resistors
Resistors supplied: Ultra Boost M1 0.3ohm / Ultra Boost M3 0.15ohm
Adjustable airflow system
510 connector
Drip tip 510
Complete set of electronic protections
Contents
1 x Grus Lost Vape box
1 x Ultra Boost atomizer
1 x Ultra Boost M1 0.3ohm resistor
1 x Ultra Boost M3 resistor 0.15ohm
1 x USB type-C cable
1 x 18650 battery adapter
4 x O-rings
1 x warranty card
1 x user manual