A slim and elegant kit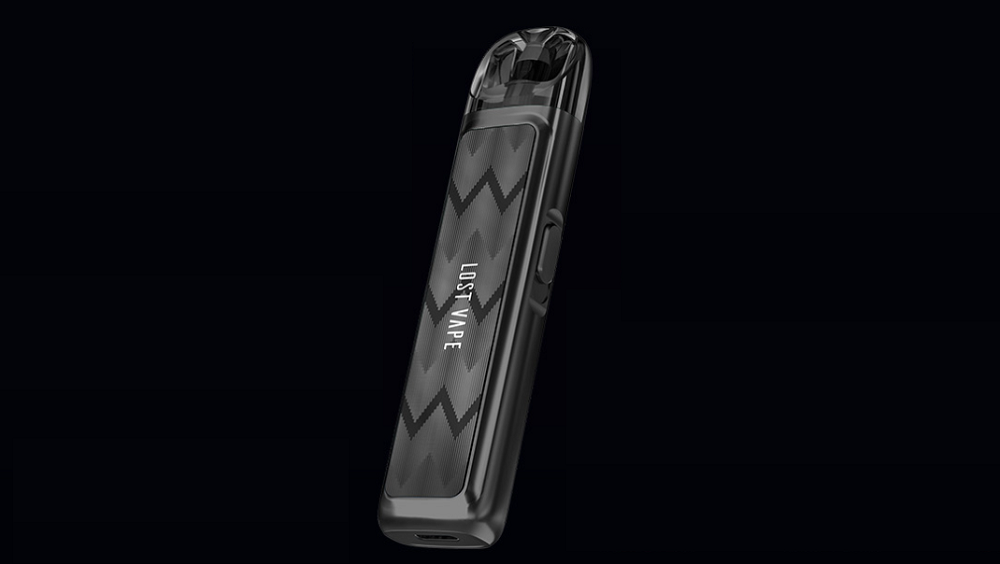 Lost Vape has given this Ursa Nano kit the perfect dimensions. Measuring 100.5 x 24.1 x 14 mm and weighing only 61.3 g, the pod is slim, making it easy to hold and carry. It slips easily into a pocket and takes up little space in a handbag or purse.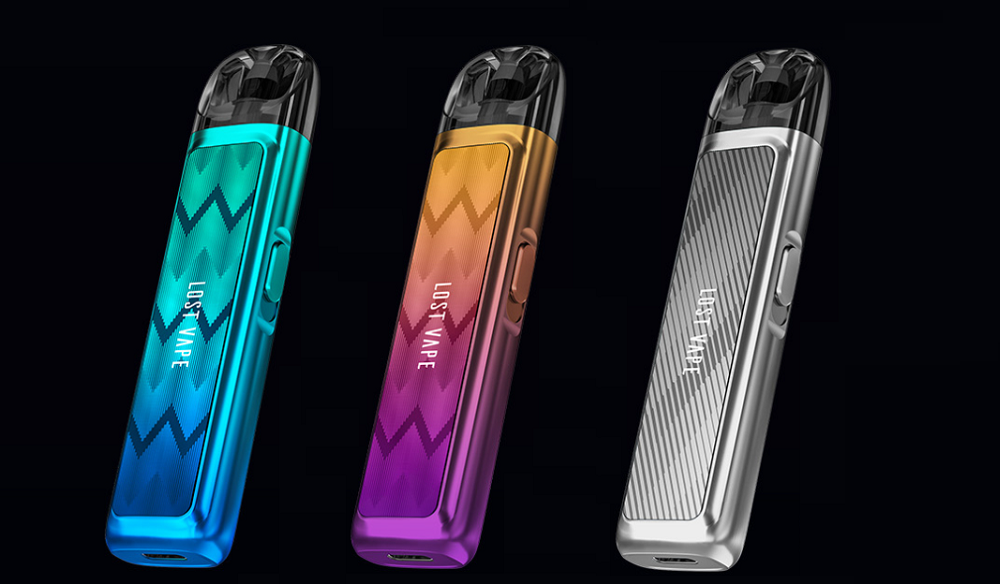 The battery looks good. It is made of zinc alloy and has plates with some nice patterns on the front and back. Moreover, depending on the angle of view or the light, these patterns change colour. The user will appreciate this charming visual touch.
A self-contained, safe and moderate strength kit
If we turn to the performance chapter, we will find that the Ursa Nano is ideal for anyone taking their first steps as a user. It is equipped with a built-in battery with 800 mAh, which provides enough power for a whole day. In addition, the battery can be recharged via a USB Type-C cable (included) and an LED indicator shows the charge level in three colours : green, blue and red.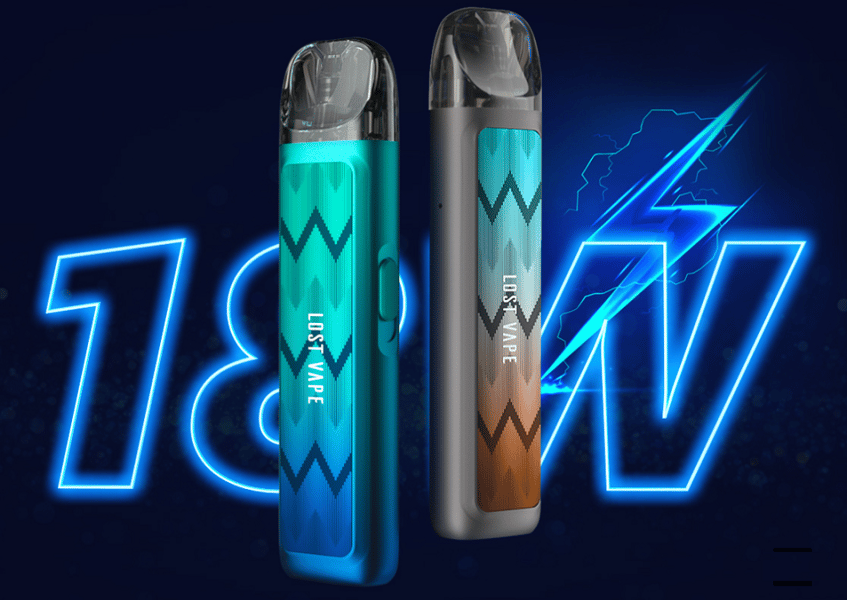 This kit is also able to deliver a moderate power that varies between 5 and 18W. Furthermore, it is activated by inhalation and offers its user 4 safety devices. These are :
Protection against short circuits
Protection against excessive discharge of the battery
Protection against overheating
Protection against inhalation for too long, i.e. more than 10 seconds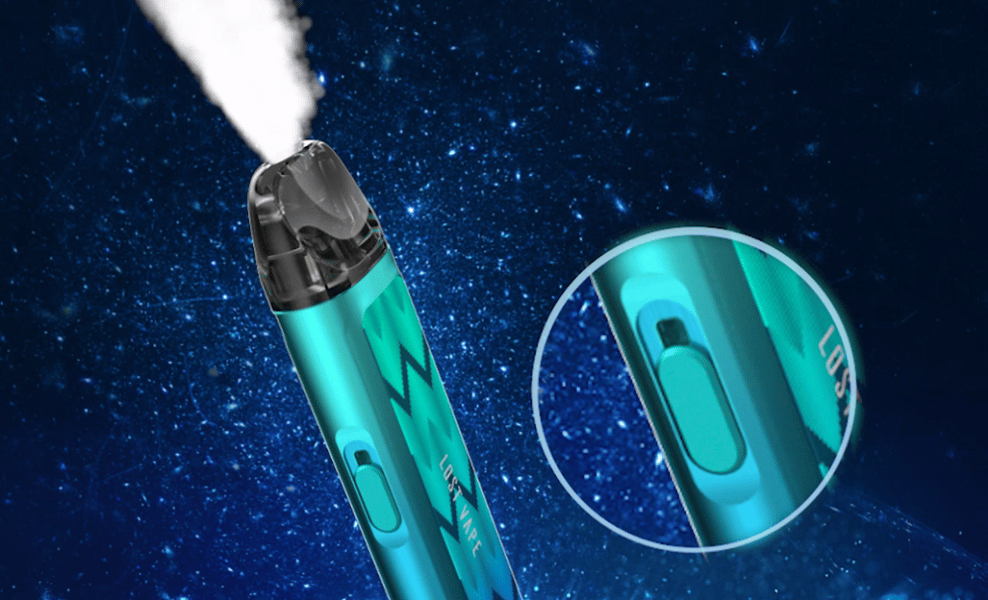 Finally, on the side of the battery there is a switch that can be moved up and down to adjust the airflow. It offers the possibility to choose between a tight or loose MTL draw.
A 2.5 ml cartridge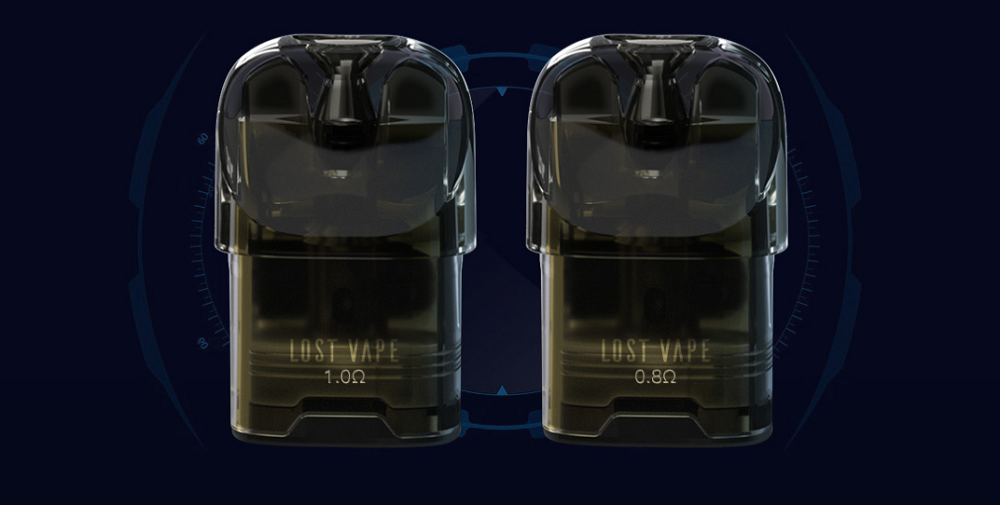 At the top of the battery is a cartridge with a capacity of 2.5 ml. The cartridge can be filled from the side, has a waterproof design, gives a view of the e-liquid level thanks to its transparency and offers the user a comfortable and ergonomic drip tip. It also comes with an integrated coil that can be either 0.8 or 1 ohm.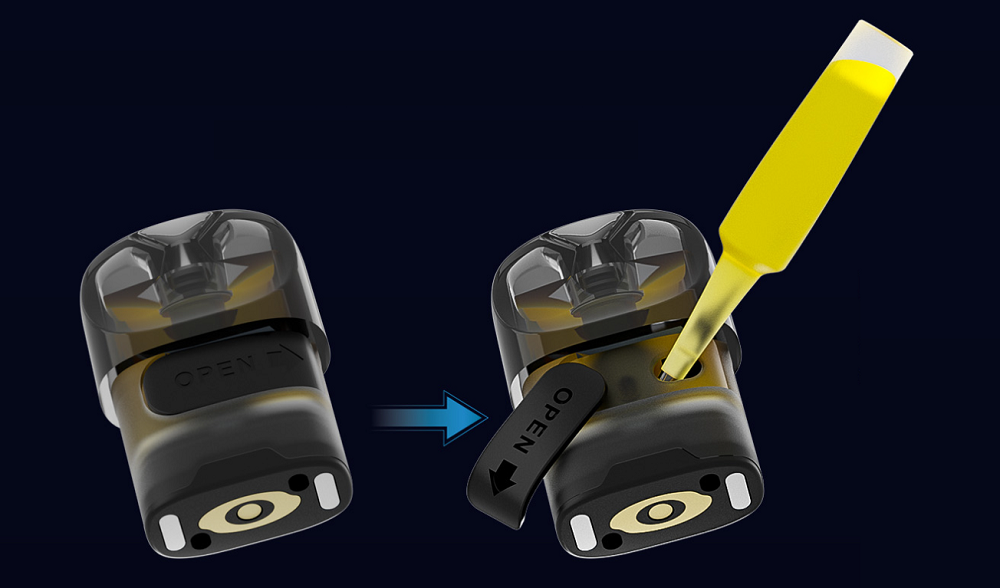 Finally, this cartridge is equipped with 2 magnets for a magnetic connection to the battery. It should be noted that the power is determined automatically according to the coil.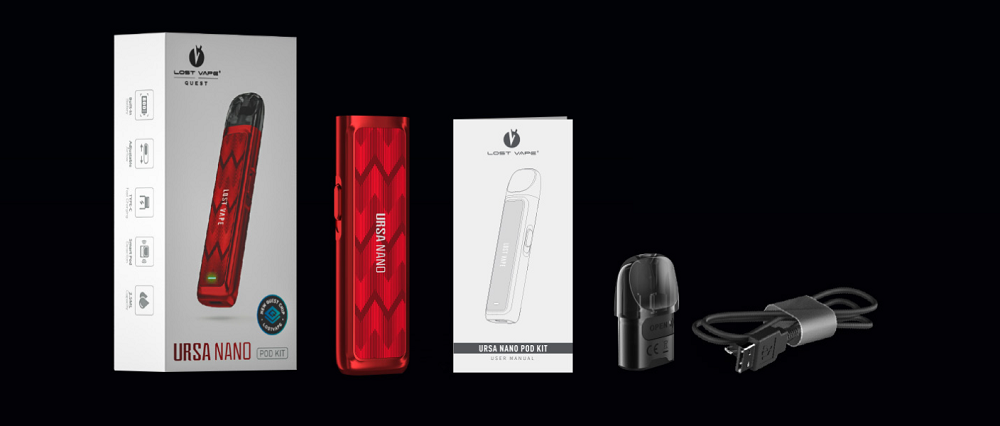 With these features, the Ursa Nano from Lost Vape is capable of delivering delicious flavours. It is bound to win the approval of beginner users and MTL draw enthusiasts alike.
Contents :
1x Ursa Nano pod device
1x 0,8 ohm Ursa Nano pod (2.5 ml)
1x type-C charging cable
1x warranty card
1x user manual