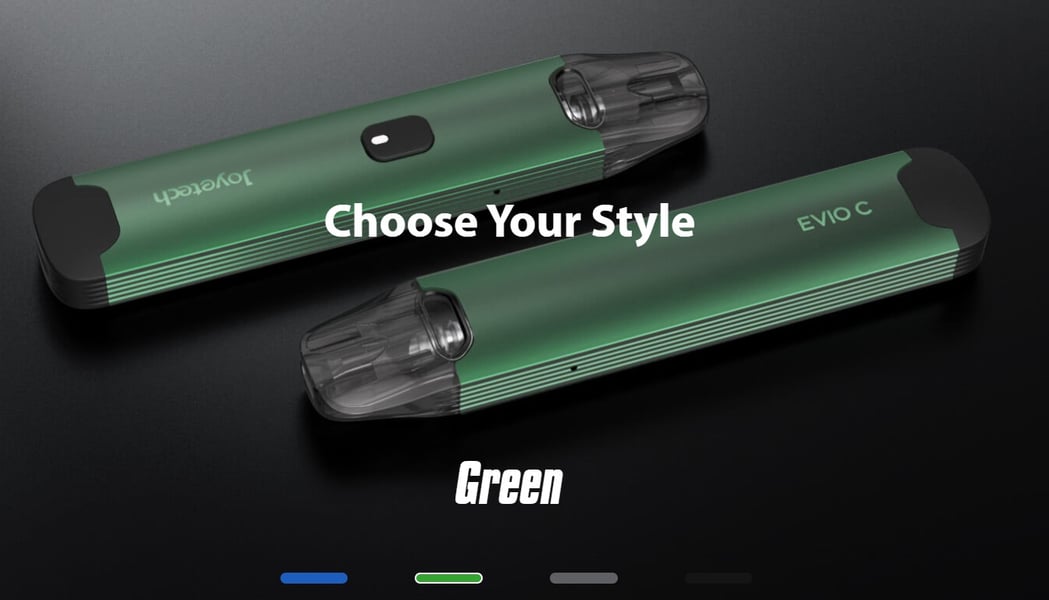 Joyetech offers you its brand new Evio C kit. This pod kit is made with simplicity in mind. In fact, with its single button it does not offer any operating mode that would complicate its use. With it, all you have to do is spray.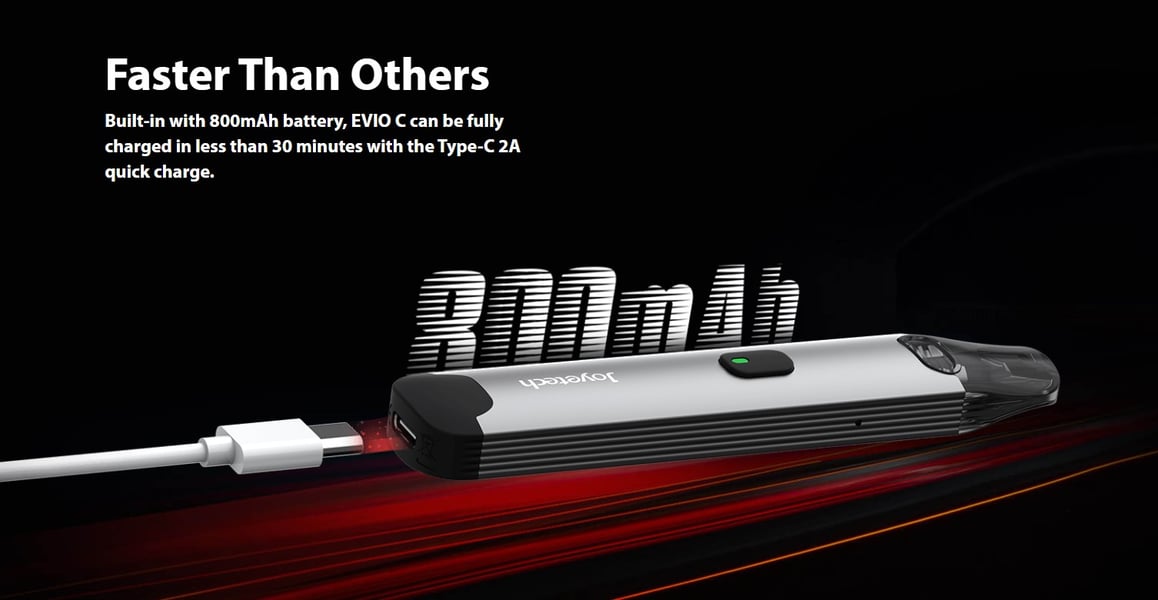 The Evio C kit includes an 800mAh battery that will be fully charged in just 30 minutes using a USB C-type cable. With such a battery, you will have sufficient autonomy for your daily consumption of water.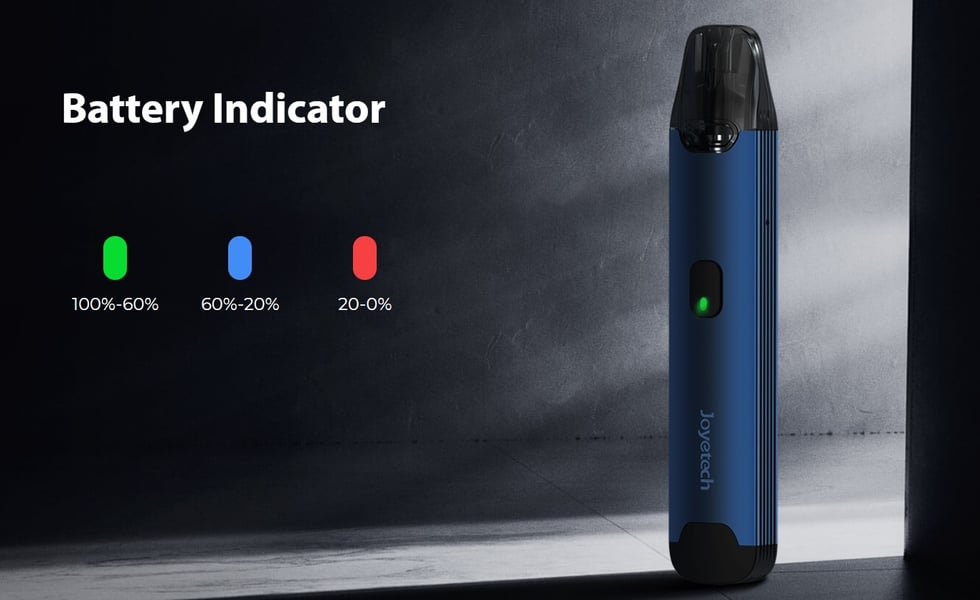 In addition, the Evio C kit has an LED on its fire button that makes it easy to see how much battery power is left. If the LED is green, the battery is charged between 100 and 60%. If it is blue, the battery level is between 60 and 20%. Finally, if it is red, there will be between 0 and 20% of battery remaining.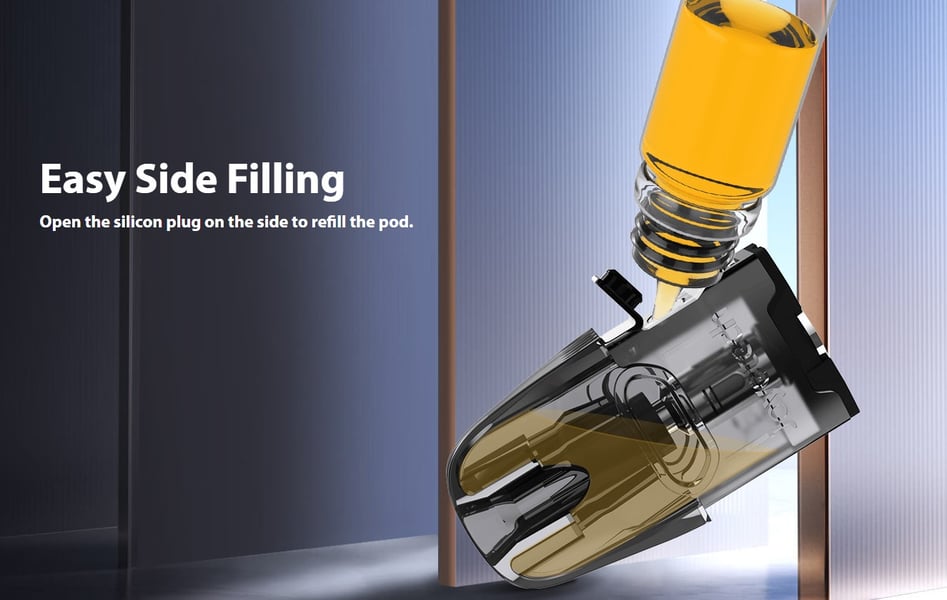 The Evio C kit works with a 2ml cartridge that fills up from the side. Simply remove the silicone cap to fill the reservoir.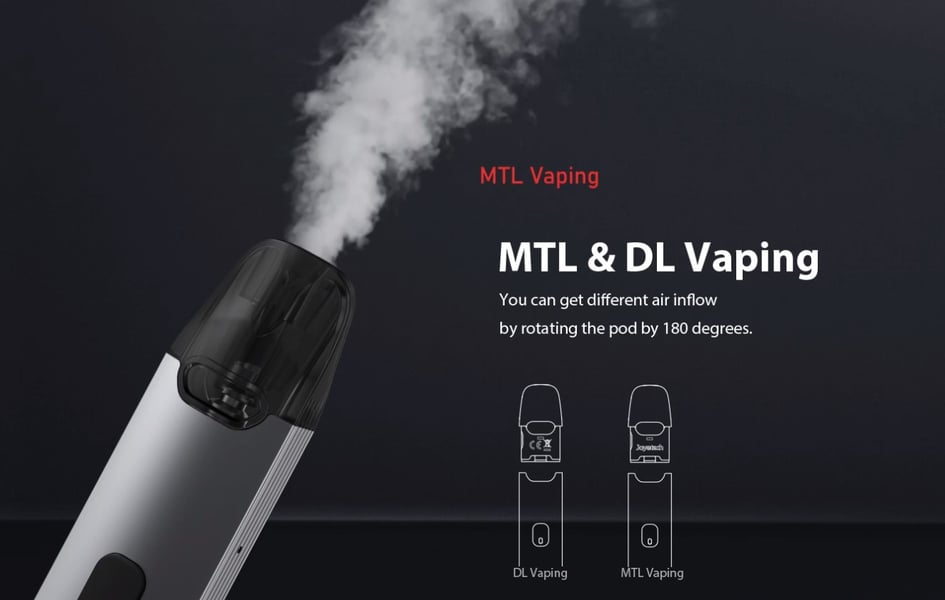 The great novelty of this kit lies in this cartridge. Indeed, it can be rotated 180°. Depending on its position, the Evio C kit will offer an MTL or DL valance. This adjustable airflow system has never been so simple.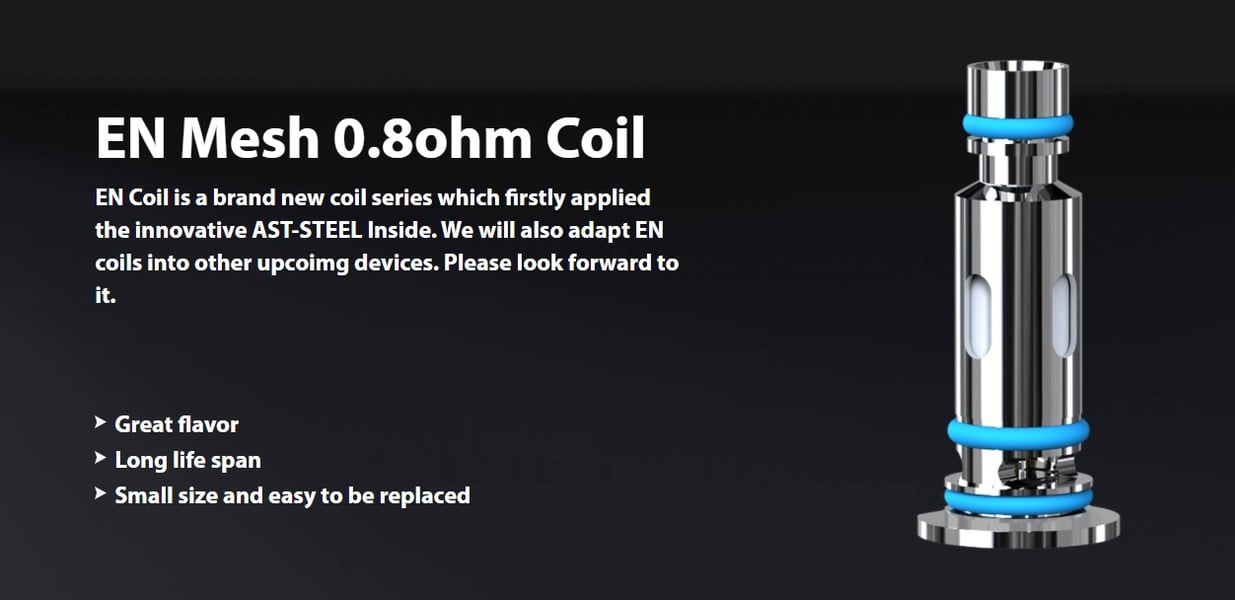 This cartridge works with Joyetech EN resistors. Thus, the kit is delivered with two EN Mesh coils with a value of 0.8ohm.
Features
Dimensions: 22.5 x 12.7 x 116.6 mm
Built-in battery: 800mAh
LED indicator of remaining battery level
180° rotating cartridge which offers a MTL or DL cover.
Capacity: 2ml
Lateral filling
Compatible coils: EN coils
Coil supplied: EN Mesh coil 0.8ohm
Adjustable air flow system
Charging via USB type-C cable
Charging time: 30 minutes
Load current: 5V/2A
Contents
1 x mod Evio C
1 x Evio C cartridge
2 x EN Mesh coils 0.8ohm
1 x USB type-C cable
1 x warranty card
1 x user manual