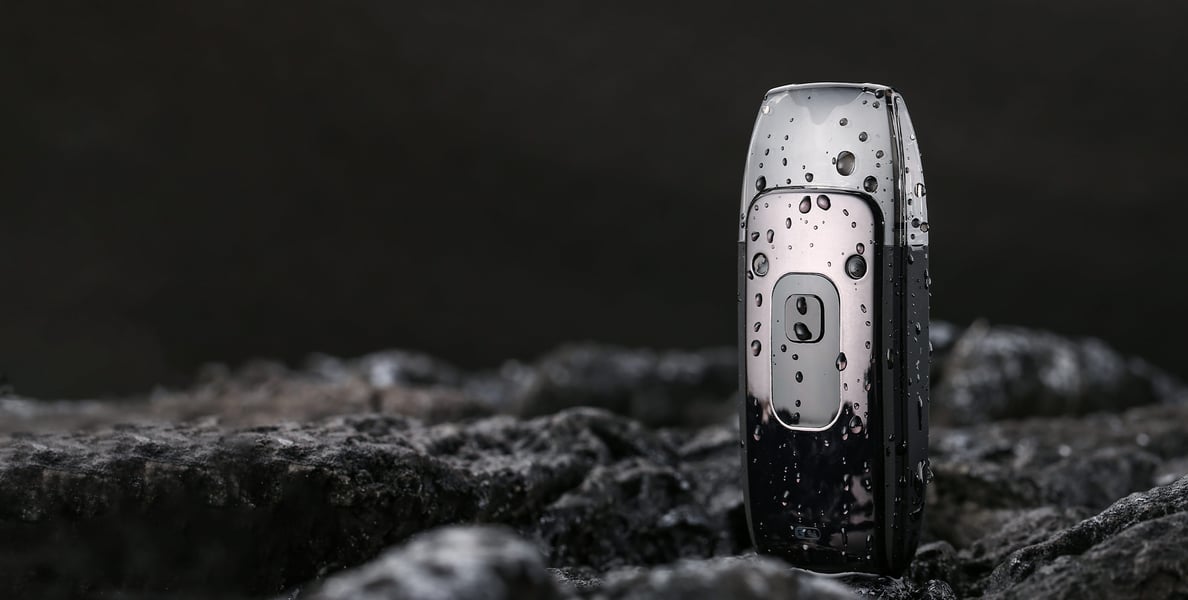 The smallest but most durable pod kit. This is how to introduce the Aegis Pod 2 kit from Geekvape, which presents a brand new and improved product after a first version of the Aegis Pod. This kit will fit perfectly in a bag or a pocket.
Its use is very simple. The AP2 has three power modes : low (white), medium (blue) and high (green). To change the mode, press the activation button three times in a row. The logo will illuminate to indicate which mode is set.
Once the operating mode is selected, simply inhale to vaper. It is also possible to vape by activating the activation button.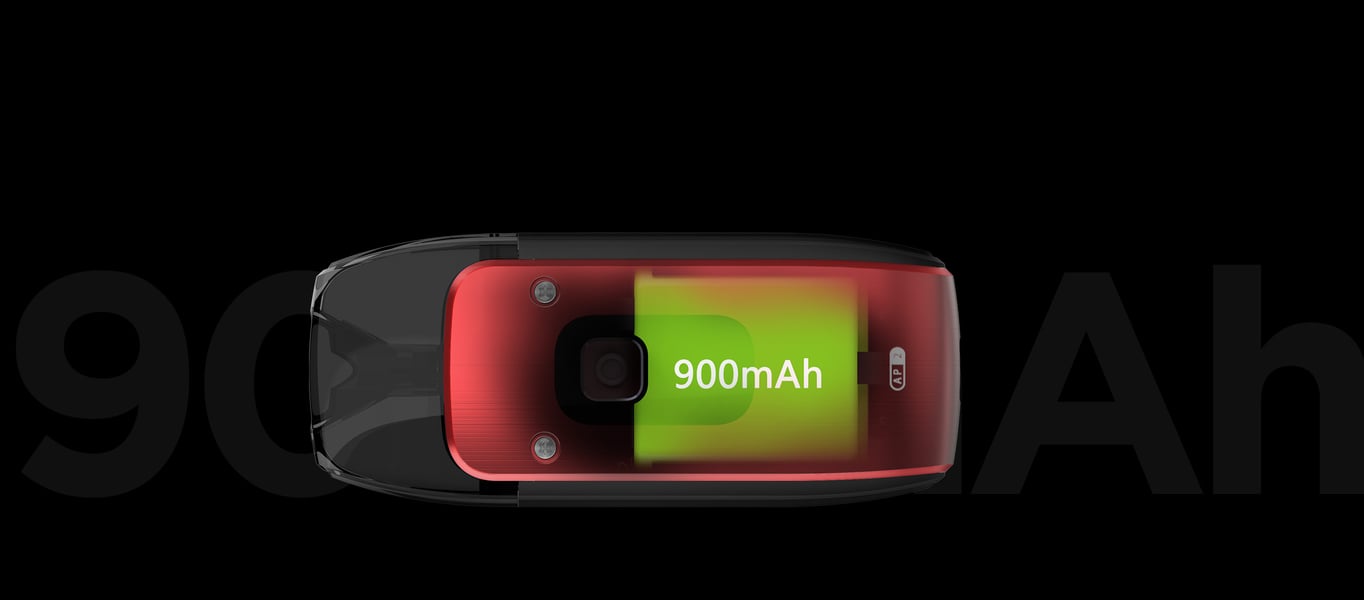 The Aegis Pod 2 is a small add-on kit with a built-in 900mAh battery, which is 100mAh more than the first version. The small battery is rechargeable via a USB Type-C port. The battery level is indicated by an LED. Between 100 and 71%, the LED will be green. Between 70 and 31%, the LED will be blue. Finally, the LED will be red if the battery is below 30%.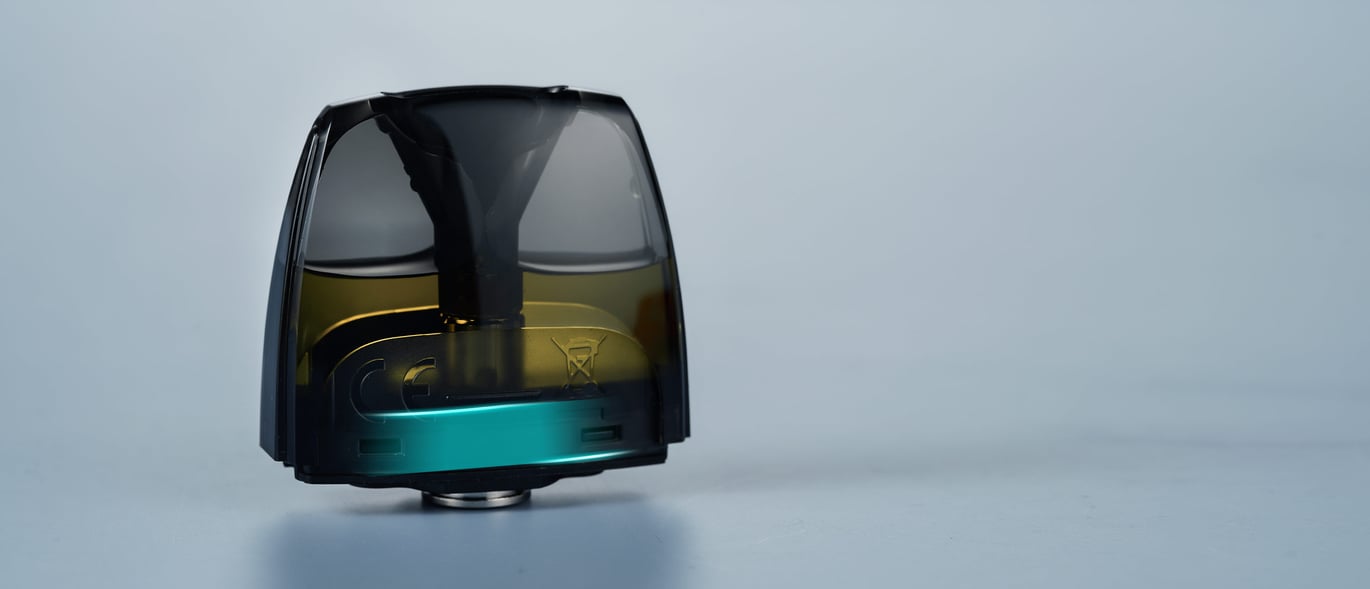 The AP2 kit works with a reusable 4.5 ml non-leak cartridge. It is filled from the side by simply removing the silicone cap. With this cartridge it is also possible to vary the type of draw. Initially it offers a tight draw, but it is possible to open the draw a little and switch to RDL. To do this, simply turn the cartridge 180 degrees and re-install it on the pod.
This cartridge is compatible with Geekvape G series coils. The kit comes with a 0.6 ohm coil (13-18W) and a 0.8 ohm coil (12-15W). A small tool is included in the pack to help remove the coil.
Contents :
1x Geekvape AP2
1x Cartridge 4.5ml
1x 0.6 ohm coil
1x 0.8 ohm coil
1x USB Type-C cable
1x Resistance tool
1x User manual