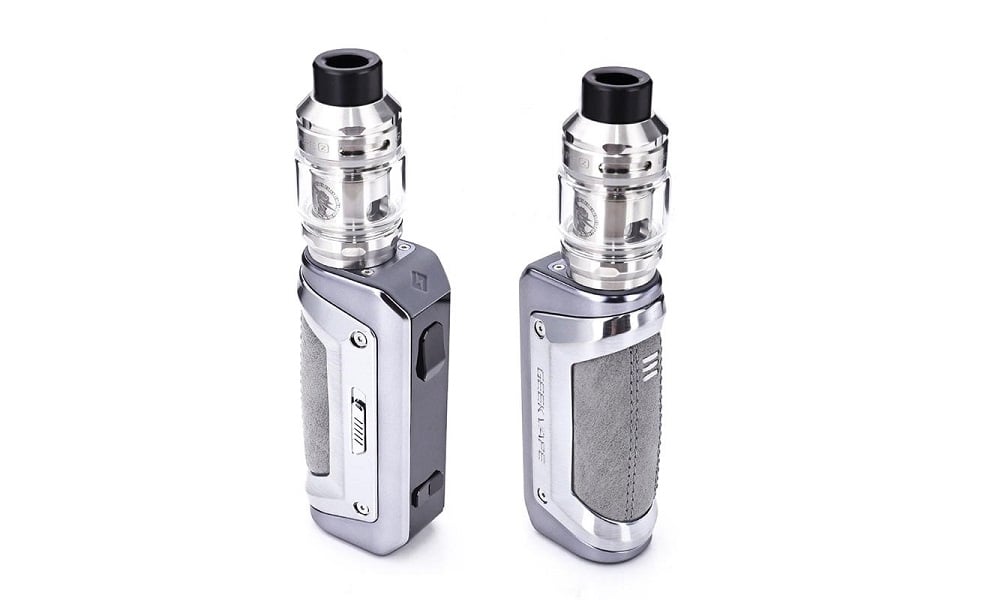 The second Aegis Solo kit - or S100 - has a silicon coating and dimensions of 137.6 x 40.46 mm. It is therefore more compact, lighter, more robust than its predecessor and benefits from IP68 certification for its waterproof and dust resistance. In addition, this electronic cigarette is able to resist shocks. With such dimensions and resistance, the user will be able to take and use this e-cigarette wherever he wants, especially since the device is equipped with a protective notch for locking the main button. This will prevent any unintentional ignition.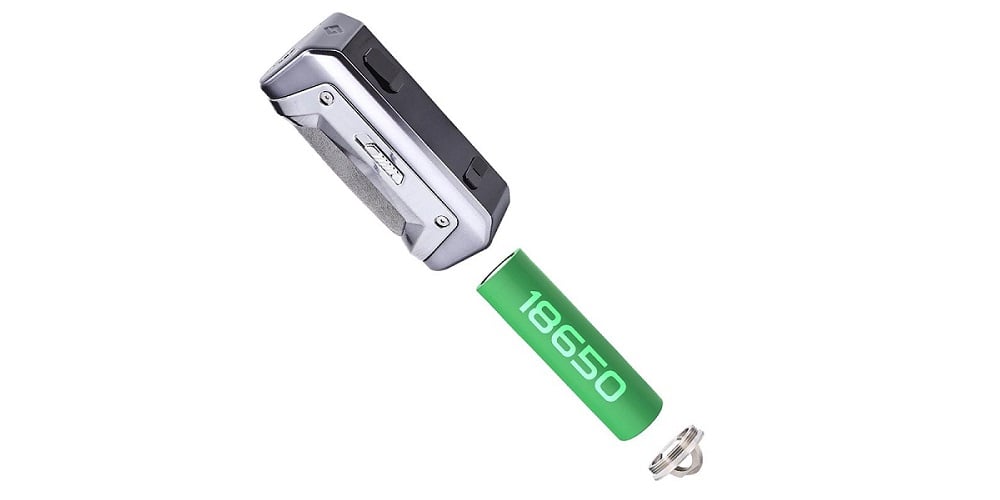 The Aegis Solo 2 kit also dazzles with its performance. The maximum power output is 100 watts, while the single 18650 battery (not included) provides several hours of battery life. The battery can be charged via the USB Type-C cable (included), but an external battery charger is recommended. There are 3 operating modes : VW, VPC, Bypass.
The Stealth feature allows you to use the kit with the screen turned off.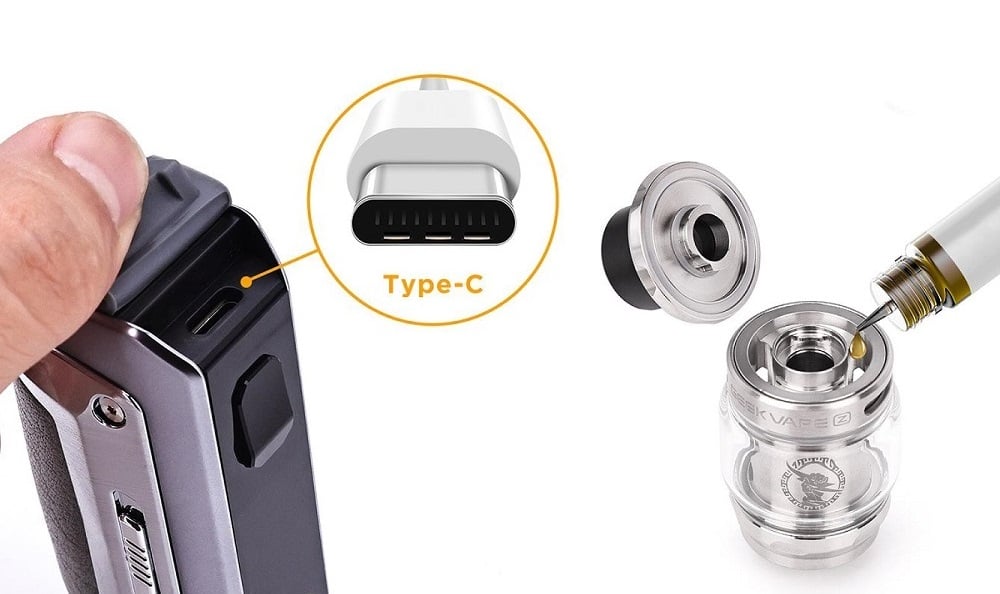 Although the box is smaller than the first Aegis Solo, its TFT screen has the luxury of being larger at 1.08". Thanks to the screen and its new UI, the user will be able to see a lot of useful information such as the power, the remaining battery level or the number of puffs. He will be pleased with the clear, easy-to-read display.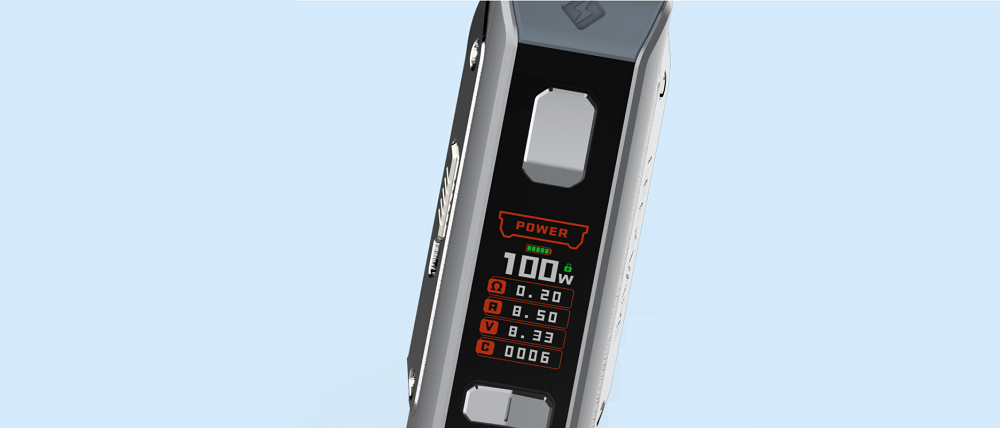 To create this kit, Geekvape attached the Z Subohm to the Aegis Solo 2 box. It was a good idea. This atomizer, in addition to a drip tip 810 integrated, has a 5.5 ml tank that fills from the top after a simple removal of the top cap. The airflow is adjustable. And to finish about this excellent atomizer, let's add that it allows a DL draw and that it is compatible with the coils of the Z series of Geekvape. These coils promote the production of steam. 2 are supplied :
A pre-installed coil with a value of 0.20 ohm (70-80 watts)
A coil with a value of 0.25 ohm (45-57 watts)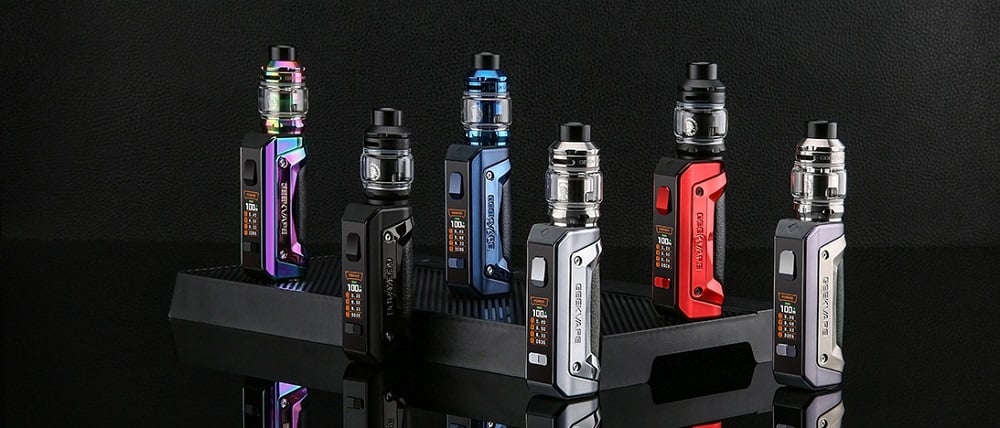 The kit Aegis Solo 2 / S100 Geekvape therefore presents solid arguments that can only seduce. This compact, beautiful and powerful electronic cigarette maintains the great reputation of the manufacturer.
Contents :
1x Geekvape S100 device
1x Geekvape Z Sub-ohm 2021 Tank (pre-installed: 0.2ohm KA1 single mesh coil, spare : 0.25ohm KA1 dual mesh coil)
1x Type-C cable
1x Replacement tube (5.5ml)
1x Spare parts pack
1x User manual