Successful aesthetics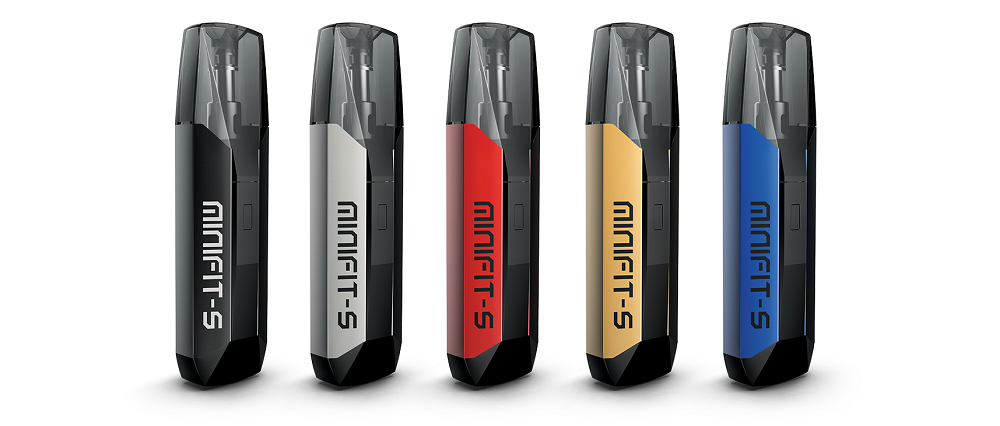 Justfog
has not missed anything with the
Minifit S, starting with its compactness and lightness. Its battery has dimensions of 54.4 x 21.5 x 15.6 mm
and a weight of
18.2 g
. The pod measures
30.6 x 21.5 x 14.7 mm
and weighs
6 g
. This means that the pod is easy to hold, easy to carry, easy to put in a pocket or handbag.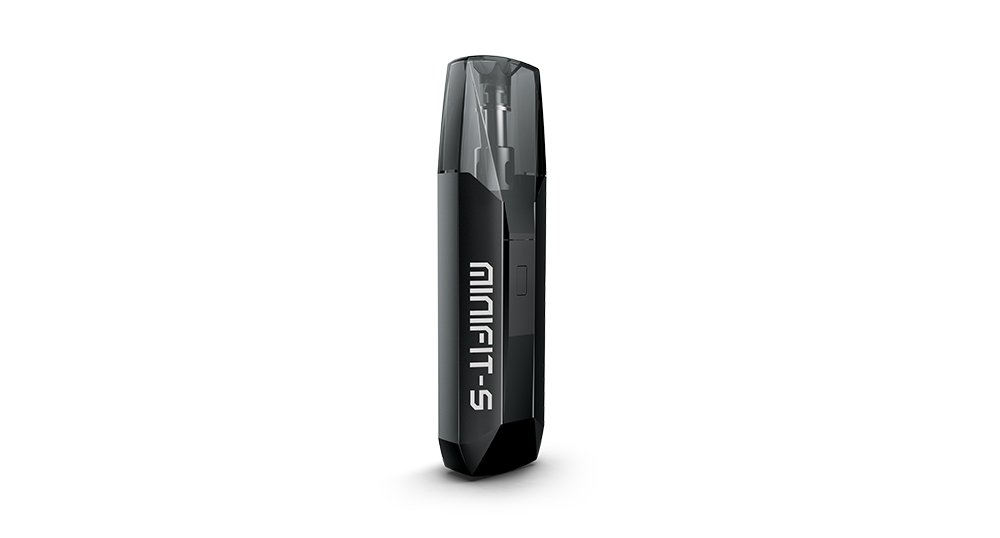 Several materials make up this set (
anodised aluminium, polycarbonate, iron, chrome, aluminium
) while beautiful, sober and slender lines give elegance to this Minifit S kit. To sum up, this model represents a success on the aesthetic level.
A technicality to the appointment
Eager to offer a quality product to the user, Justfog is not satisfied with taking care of the aesthetic aspect. Indeed, this manufacturer has equipped this pod with excellent performance, starting with a
power (not adjustable) of 12W
and a
built-in battery with a life of 420 mAh
. A
USB Type-C cable
is included to recharge the battery.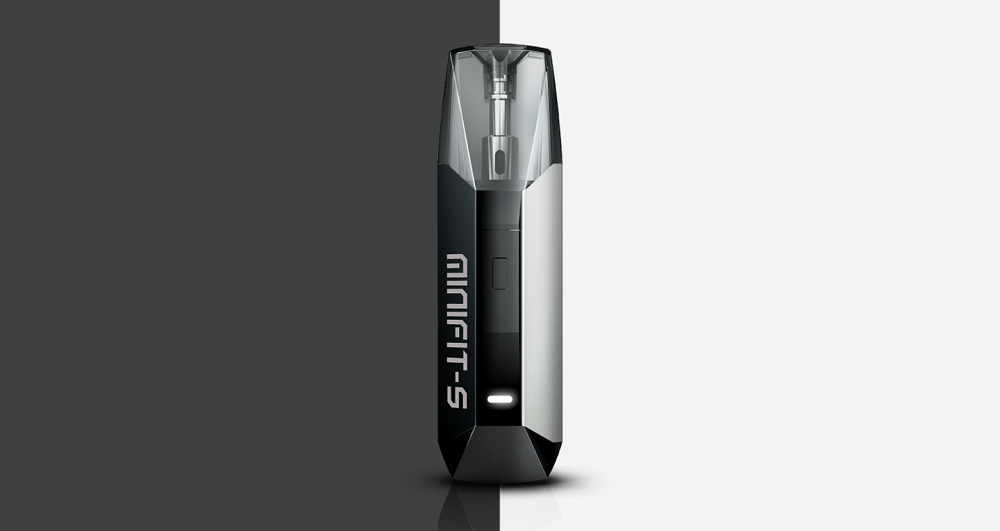 As for the use, it is very simple. The kit has only one button (the main button) and an
LED indicator that communicates the remaining battery
level using 3 colours :



White when the battery is charged from 65 to 100%



Blue when the battery is charged from 30 to 65%



Red when the battery is less than 30% charged



Note that this indicator flashes 4 times when the battery is almost discharged.
The user has the possibility of proceeding to the
draw by button
or to resort to the
automatic draw (auto draw)
.
Secondly, the device is equipped with
5 safety devices
, including an overheating device, a short-circuit device and another against excessive battery discharge.
A pod with many qualities
On the pod side, the kit comes with the Minifit S disposable pod. It has an built-in 0.8 ohm coil. It has a capacity of 1.9 ml and is easy to fill from the bottom. Simply remove the tab on the bottom of the pod, pour the liquid into the open hole, and wait 2 minutes before use until the coil is soaked.

Finally, it is important to note that the pod is attached to the battery by means of
magnetic connections
. It is therefore easy to remove and install.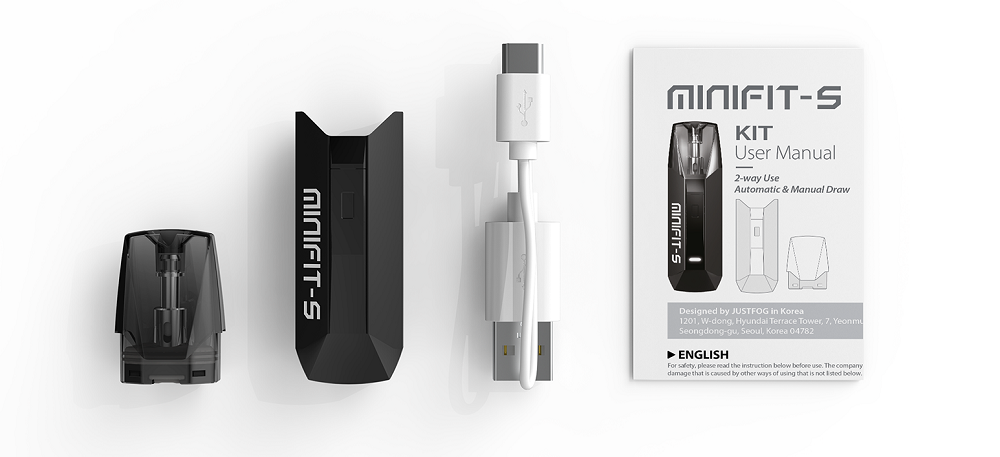 The Minifit S is therefore a kit that MTL print enthusiasts will appreciate. It captures the flavours perfectly and is yet another success for Justfog.
Contents :



1x Minifit S battery (420 mAh)



1x Minifit S pod (1.9 ml)



1x USB type-C cable



1x User Manual