Design and Build Quality
First off, I have to say the pictures just don't do this kit justice. It's a very beautiful piece of hardware, while I've never been a huge fan of gold this just strikes me as super fancy.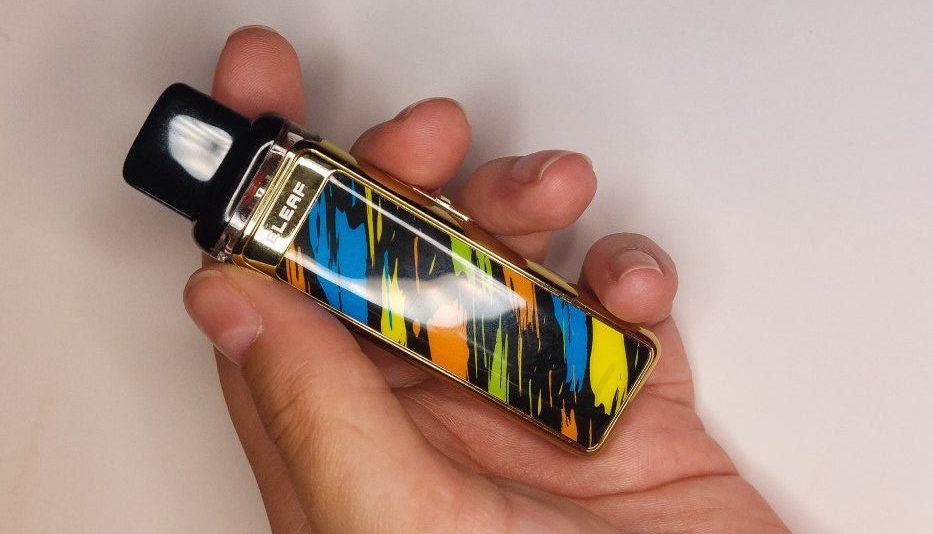 The colour I received is called Bright Brush, but there are four other colour options available. The panels on the front and back of the mod are flush with the body, which just adds to the overall quality feeling you get when it's in your hand.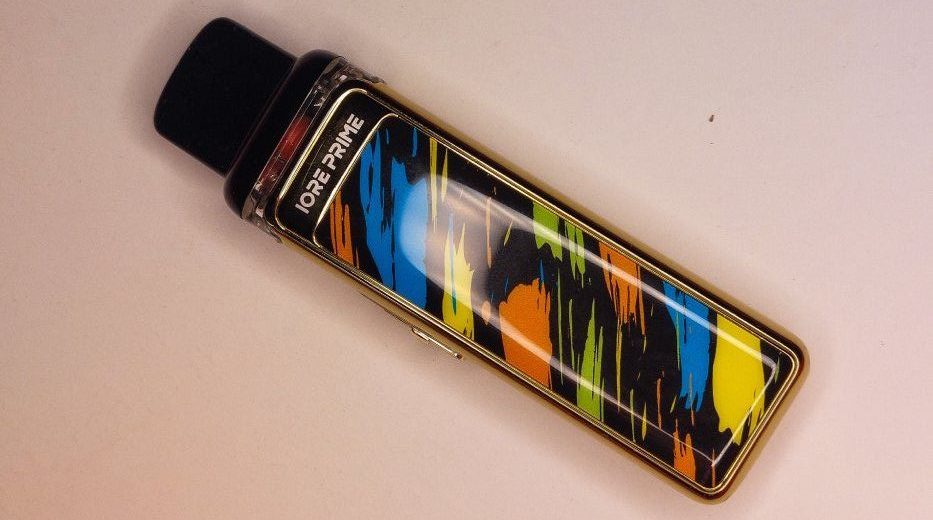 Despite its tiny, handheld size, the weight is relatively noticeable at just under 70g. This is down to it being a metal pod, but the material isn't specified.
Having said that, it is comfortable in the hand and can easily fit in a pocket, just maybe not a shirt pocket if you want to avoid any drooping. So far it seems to be relatively hardwearing, with no marks or scratches showing up.
There are no buttons on the device, which is only broken up by some small branding on the top part of the mod itself.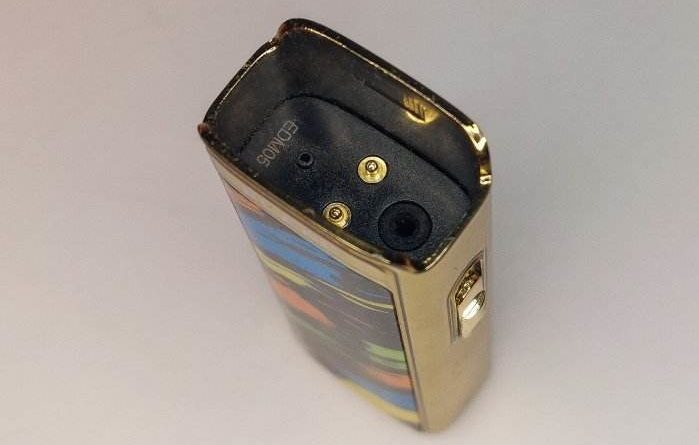 The top of the device is home to a large well that the pods pop into, these are held in place by inlets on the side.
This is purely a 'draw activated' pod, with the wattage set automatically after the pod is placed inside, a true 'plug and play' vape.
The battery indication is on the front, which tells you approximately how much charge is left.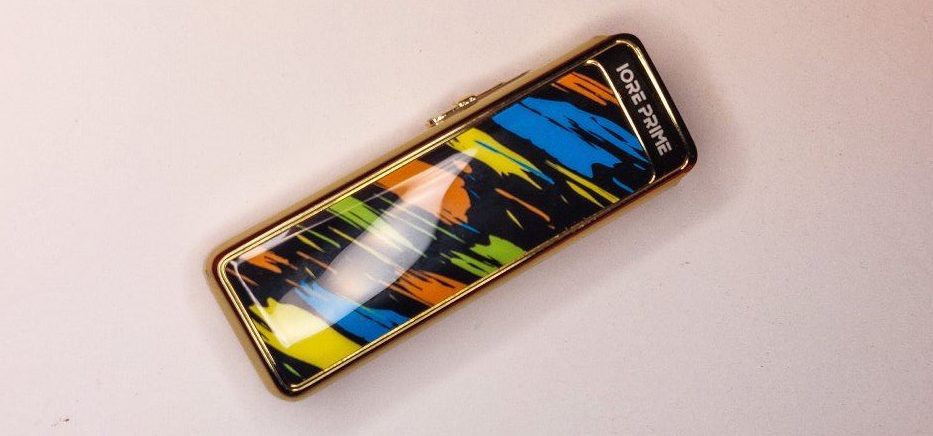 Down at the bottom there are some softly curved edges, but the pod stands nicely on its own. The charging port is located here, which is a USB Type-C port.
The IORE Prime is powered by an internal 900mAh battery, that should provide plenty of guts to keep the device up and running all day.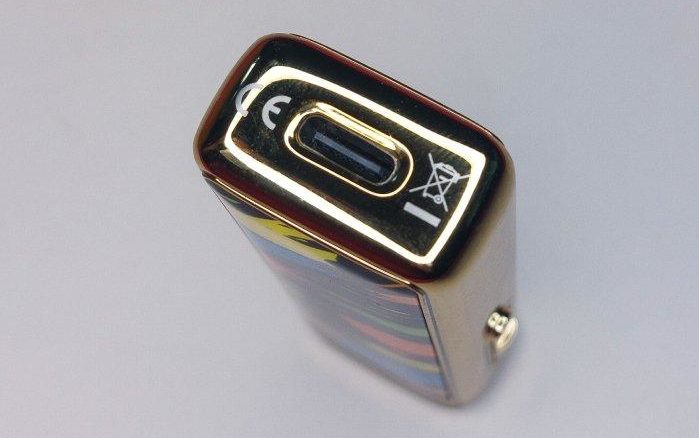 Unfortunately, this does mean you'll have to lie the kit on its side when you wish to charge it. A work around for this could be take the pod out before charging though, just to avoid any possible leaks or mishaps.
Airflow
On the side of the pod itself is a little airflow inlet, which can be slid up and down to suit your individual preference. It's stiff enough to not move around on its own, but not too stiff that it's a struggle to move.
Pod and Coils
For this device the pod and the coil are one and the same, with the coil being built into the pod itself.
This is especially handy for the beginners out there, nothing fiddly to do so you can simply fill and go. A 2ml capacity for each pod should provide plenty of time between filling.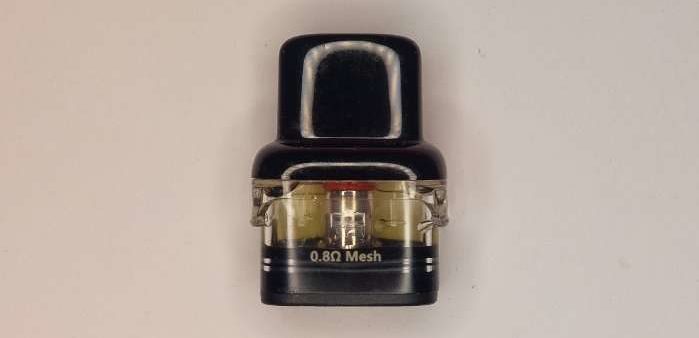 It's easy to see the liquid level inside the pod, as it's made from a clear PCTG plastic. The design is relatively comfortable, nice rounded edges to the drip tip means it sits nicely in the mouth.
Filling the pod is easy if you follow the instructions below, with no rubber bung to degrade but then as it's a replaceable pod anyway this doesn't matter.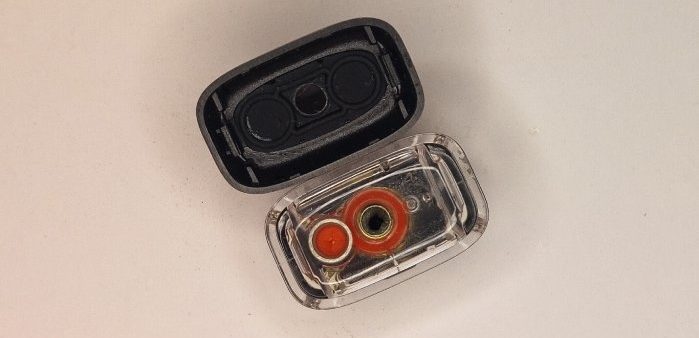 The pods are held in place nicely, but not by magnets. They push into the body of the mod and you can feel them do a little 'pop' when in place, once there they don't move around and do feel pretty secure.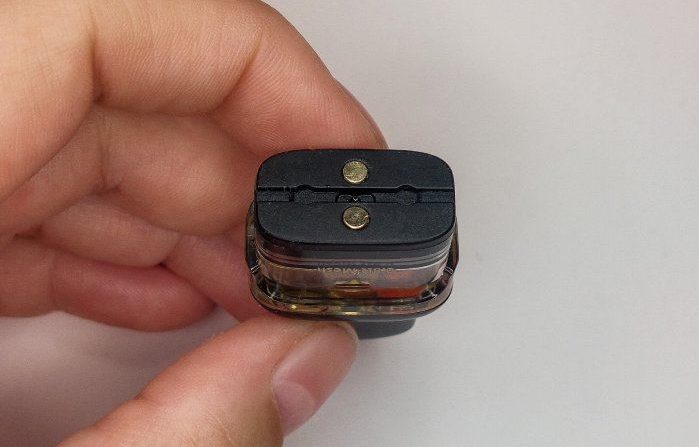 There are two types of pods available, one houses a 0.8ohm mesh coil and the other is 1.2ohm, also mesh. The latter is not included in the kit, but really this should have been.
There's no spare included either, and you can only buy them in packs of only 2.
How To Fill The Eleaf IORE Prime
It's easy enough to fill up the pod on the IORE Prime, just follow these simple steps:
Pull the pod out from the top of the kit
Pull the top drip tip part off
Place juice bottle nozzle into the orange part, which will lower slightly
Gently fill
Put the top part back on
Pop the pod back into the base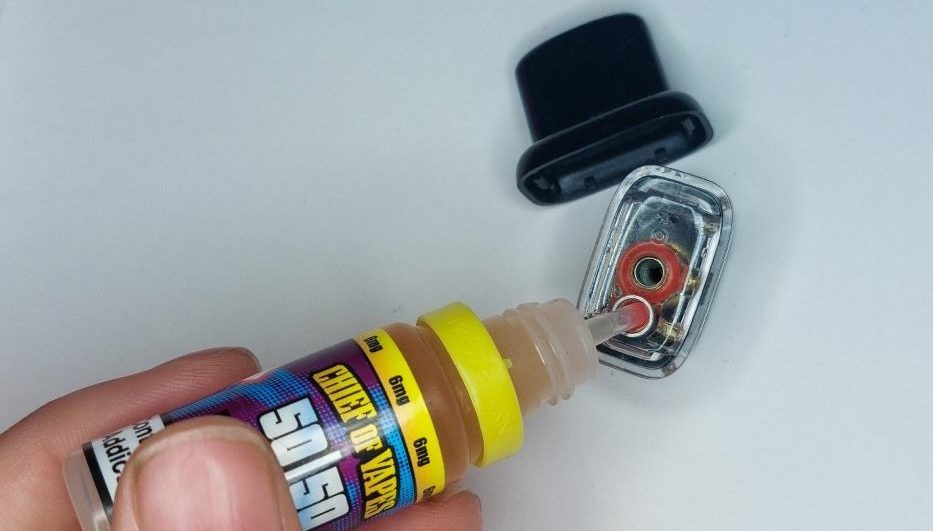 Regarding point 2 above, it's slightly easier to sort of gently bend it to one side to remove the top part.
With a new coil make sure to leave it to sit for at least 10 minutes before use, just to make sure the coil is fully saturated and ready to go.
As a little tip, don't squeeze the bottle too hard, as this will certainly lead to a mess!
How Does the Eleaf IORE Prime Perform?
I decided to go with one of my new favourites, the Rilemon Fizz in 50/50 VG/PG by Chief of Vapes. This is a smooth, sweet lemonade flavour with a bit of a kick from the fizz.
Flavour & Clouds
The 0.8Ω Pod
After leaving the pod to let the coil absorb the liquid I was greeted by a wonderful cloud of sweet lemony loveliness upon my first inhale.
What I did notice was though, is that it's a little on the warm side. Unfortunately, you can't lower the wattage so, if you're an ice lover like me, then I'd go for something with a little extra ice or menthol to counterbalance the warmth.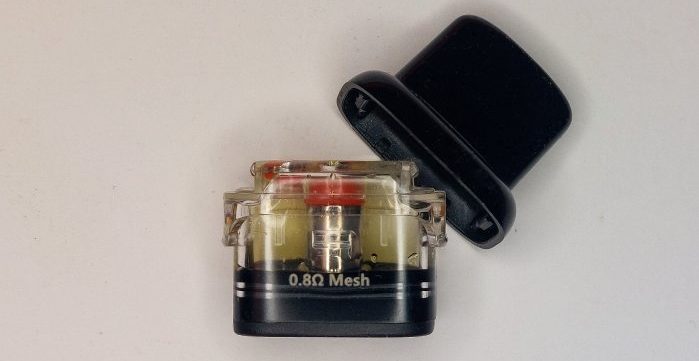 The draw is super smooth, no gurgling or spit back at all and it's very responsive. Closing the airflow down a little adds to the warmth of the vape, but for me I didn't notice a lot of change in the flavour.
Changing the airflow does affect the restriction, with it being closed gives a very restricted Mouth to Lung (MTL) hit.
Opened up fully gives slightly less restriction, but still a classic MTL pull.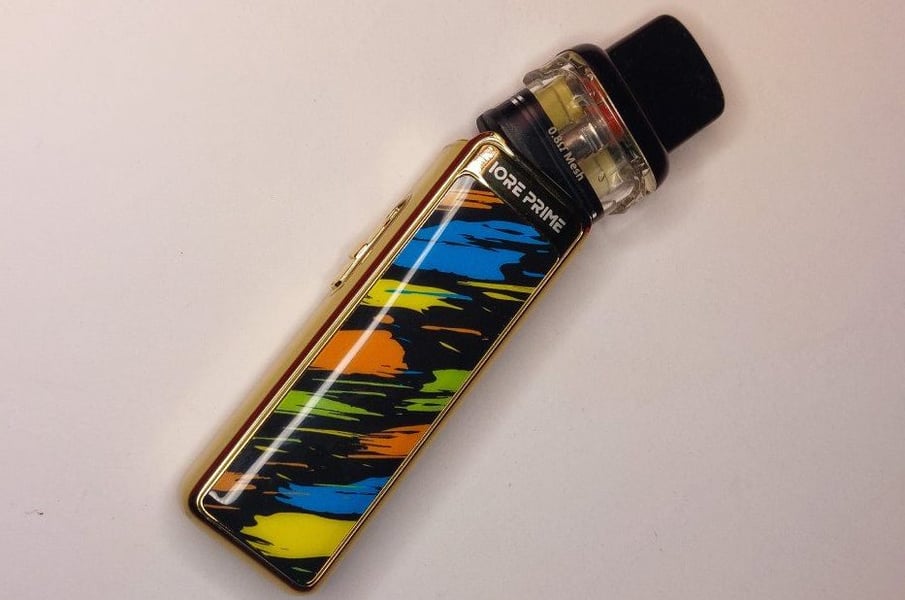 I found myself using the airflow fully open, as I prefer an airy vape. I can't say that the Eleaf IORE Prime pods are heavy drinkers at all, a full 2ml could easily last me a couple of hours of moderate use before needing a top up.
The 1.2Ω Coil
This coil isn't included in the kit, which is a shame. I do wish companies wouldn't do this, with only two coil options it would be much more beneficial to include both types to try.
Does The IORE Prime Leak?
I've had this kit a while now, and haven't had any problems with leaking.
Then again, as the filling port isn't on the bottom, and the coils are built into the pods there's no where really for this to leak from.
I have kept it on its side for a few days to see if there was any leak, but still nothing.
Colour me impressed!
Battery Life/Charging Time
The battery inside provides plenty of power thanks to its 900mAh capacity. With a moderate day's use, think a standard work day, I can easily get a day's use out of one charge.
When it's more of a stressful day, that requires a more moderate vape use then I tend to have to recharge in the evening.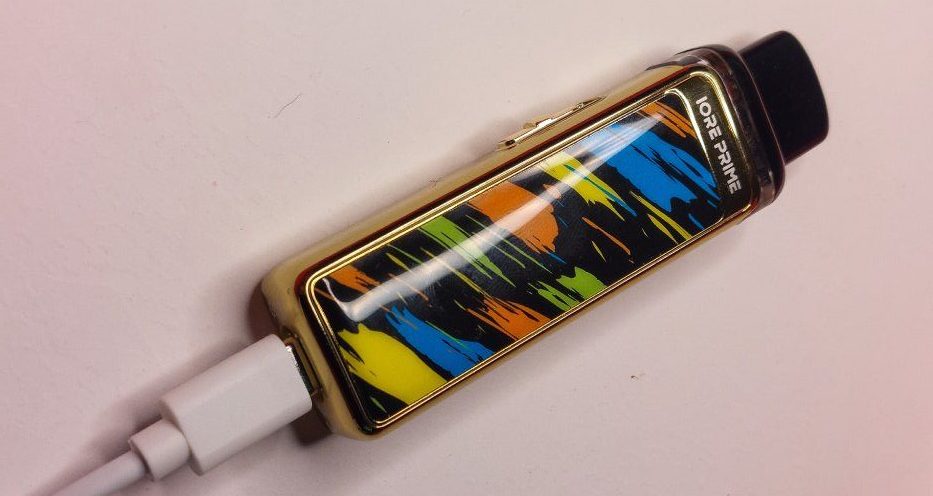 The little light shows you how much battery is left, which is quite common among this sort of kit:
Green = over 60%
Blue = 60% to 20%
Red = under 20%
As it's a Type-C charging, it's enabled for fast charge so only needs around 45 minutes to charge to full.
Pros
Design and build
Battery life is decent
Flavoursome coils
Cons
Replaceable pods, rather than coils
Can get a little warm with a lot of use
Only one coil included in the kit
What could be improved?
The only thing I can think of that needs to be changed is the use of the plastic pods, over replaceable coils. Replaceable coils are cheaper to be made, plus they are sold in bigger in packages meaning the consumer saves money too.
Final Review Verdict
For me, the Eleaf IORE Prime delivered a very enjoyable vaping experience. It's comfortable and sturdy in the hand, while giving great flavour from the pods.
Depending on your style of vaping, you can use this as a very restricted MTL pod or a slightly less restrictive MTL.
Did you buy the Eleaf IORE Prime Kit? Have you tried it? Or maybe you have a question? Let us know what you thought in the comments below.