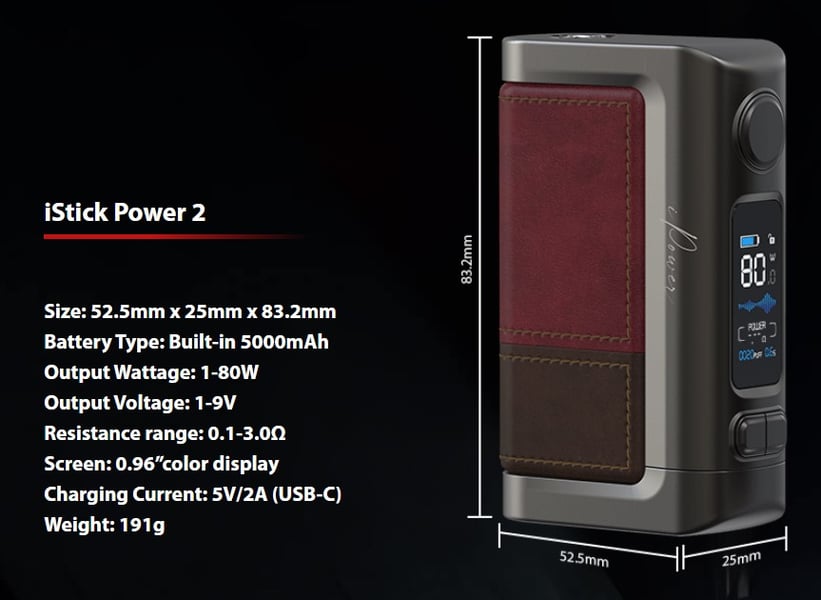 Eleaf offers you the opportunity to take advantage of the many capabilities of the iStick iPower 2 box, which is a new version of its iStick Power box. In terms of design, it has a leatherette cover that allows for a delicate touch and offers a formidable elegance. It also has dimensions of 52.5 x 25 x 83.2 mm and weighs 191g. With its 25mm diameter, it can be associated with the majority of atomizers on the market. Imposing, it is as much by its size as by its skills.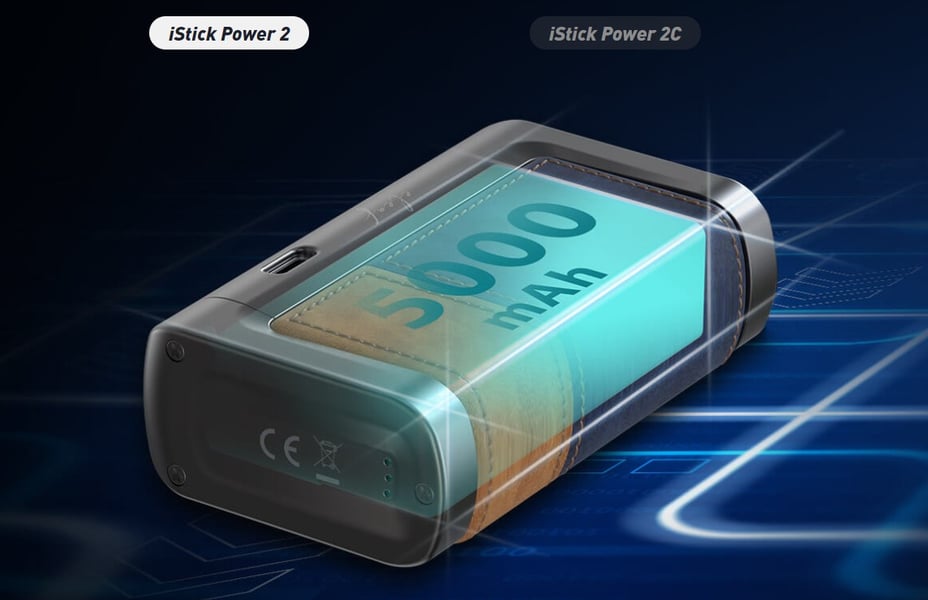 The iStick iPower 2 has a powerful 5000mAh battery that will allow you to vapourise all day without any problem. To recharge it, simply use the USB type-C cable provided.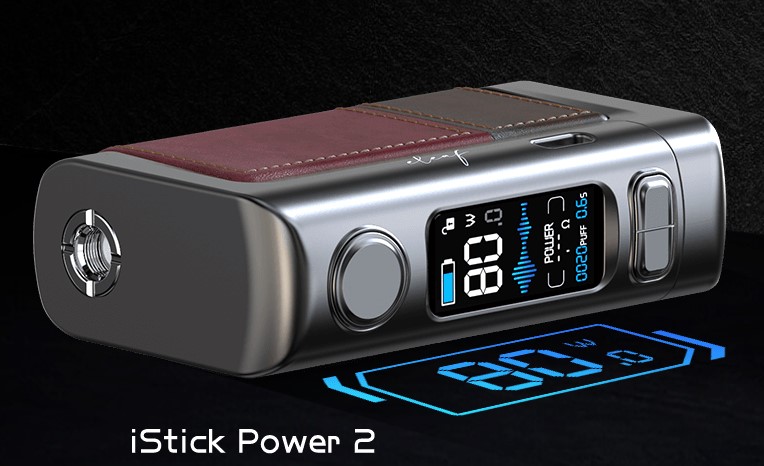 This box has a 0.96" colour screen and two variation buttons that allow you to customise its capabilities. Moreover, this screen is customizable with 4 different display colours. Between the VW mode up to 80W, VV up to 9V and the Smart mode which automatically adapts the power according to the installed resistance.
Specifications
Dimensions: 52.5 x 25 x 83.2 mm
Weight: 191g
Built-in battery: 5000mAh
Power range: 1-80W
Voltage range: 1-9V
Resistance range: 0.1-3.0ohm
Operating modes : VW / Smart / VV
Customizable 0.96" colour display
Charging via USB Type-C cable
Charging current: 5V/2A
Complete set of electronic protections
Contents
1 x iPower 2 Eleaf iStick
1 x user manual
1 x USB type-C cable
1 x warranty card