Smart design for unique style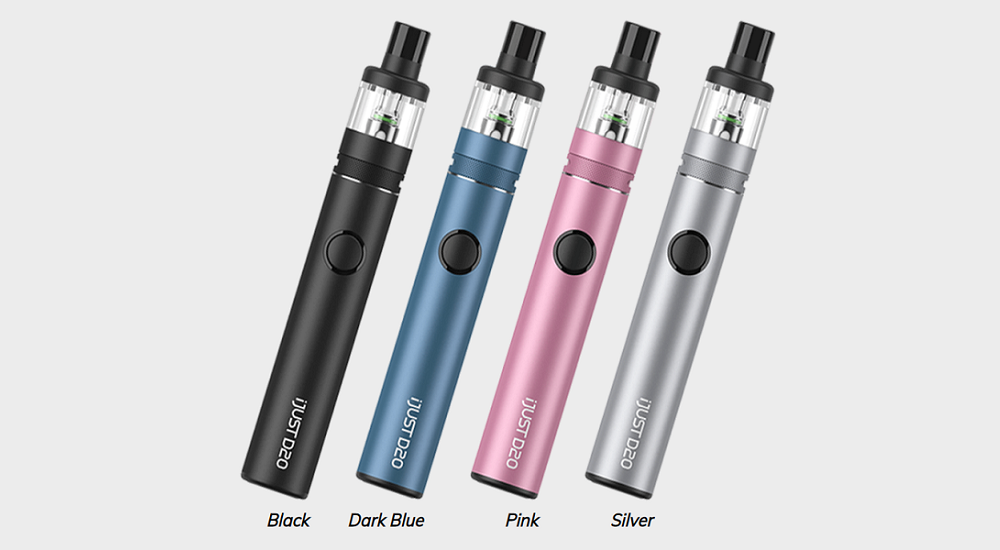 Thanks to its tubular design, its weight of 65.3g as well as its size of 136mm, the iJust D20 kit goes everywhere. More than its design, its shape and lines allow an optimal and pleasant grip. This model is suitable for all types of vapers. It is suitable for beginners because of its simplicity of use as well as for experienced vapers who are looking for an extra kit.
Equipped with a 1500 mAh battery, the iJust D20 kit has more than enough autonomy to last a whole day. Speaking of the battery, it can be quickly charged using the USB-C cable that comes with the kit. Recharging is done through the port on the electronic cigarette box.

Three modes of operation
In addition to having two operating options with smart inhalation and pressure inhalation, this new kit from Eleaf offers three power levels for personalised use. There are three levels to choose from : Low, Medium and High. With the additional adjustable airflow - which is placed underneath the atomizer - the user can vapourise according to their preferences.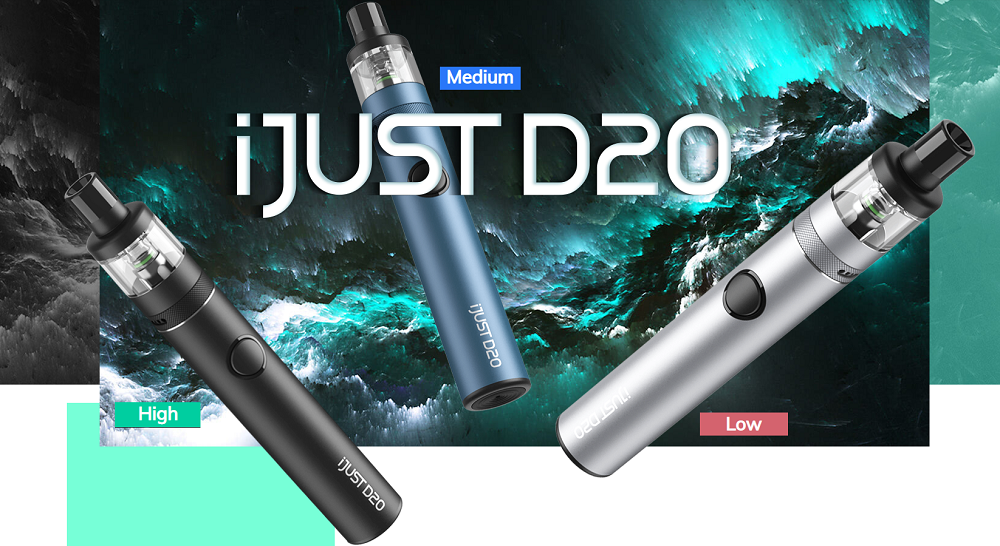 The Ijust D20 kit includes the box and an atomizer compatible with 0.4 ohm, 0.8 ohm and 1.2 ohm GTL coils. The latter two are also included in the complete kit. In terms of power, it is possible to go up to 30W maximum. Depending on the coil used, it is advisable to adopt a consumption between 20 and 30W for the GTL 0.4 ohm, between 12 and 18W for the GTL 0.8 ohm and between 7 and 13W for the GTL 1.2 ohm.
The atomizer has a capacity of 3ml. It is filled from the top after sliding the top cap. You just have to pour the liquid directly into the container. This model is designed to be simple, practical and intuitive to use. In fact, there is only one button for its use. This makes it easy to operate.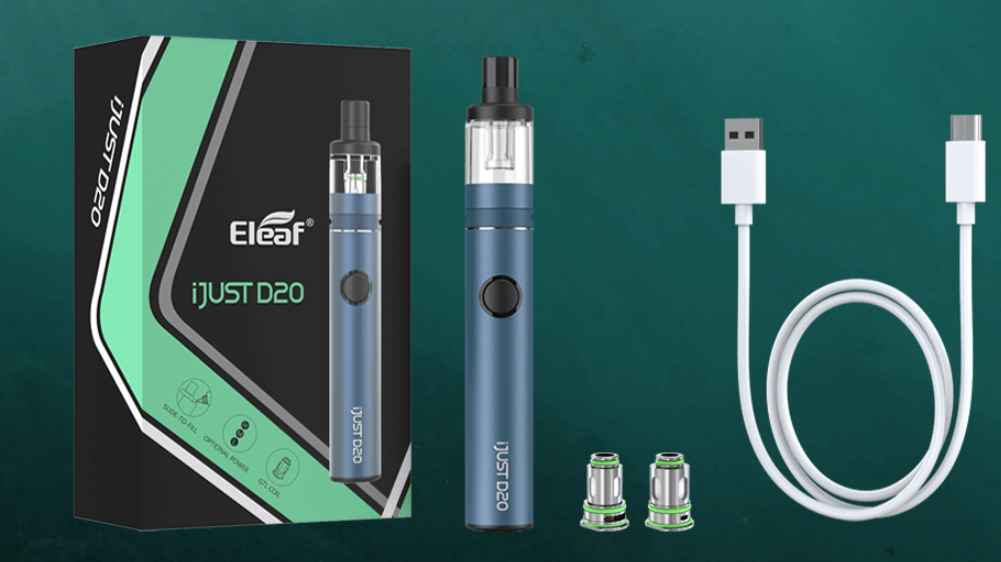 Contenu :
1 x box iJust D20
1 x atomiseur iJust D20 (3ml)
1 x GTL 1,2 ohm
1 x GTL 0,8 ohm
1 x câble USB Type-C
1 x manuel d'utilisation
1 x carte de garantie